Welcome to Comvest Real Estate Management
Our organization has spent over 30 years helping companies align their strategic real estate needs,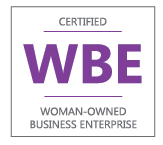 allowing them to grow and prosper In Western New York. Our approach to commercial real estate realigns your needs, not as single and separate entities (property management, facilities management, project management) but as a strategic coordination of a vertically integrated, tailored real estate plan.
Comvest, a New York State certified Woman-Owned Business Enterprise (WBE), is the only third-party commercial real estate services firm in Western New York that offers full in-house facilities management & property management services. Unlike the developer-owned real estate companies in the Buffalo area, Comvest does not own competing properties and can focus entirely on your needs.