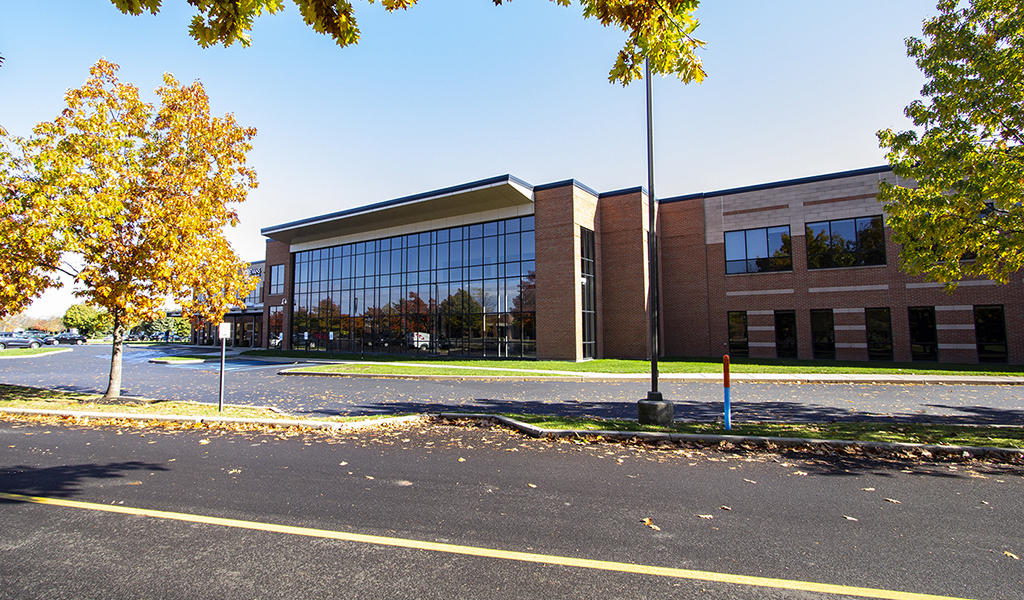 Client: Evans Bank, N.A.
Address: 6460 Main Street, Williamsville, New York 14221
Property Size: 50,000 SF
Property Type: Office
Project Team: Edmund White & Susan Ouhrabka, RPA
Comvest Real Estate Management was engaged by Evans Bank, N. A. to provide consulting, project management, and move management services for their relocation to a new corporate headquarter location in Amherst, New York.
Evans Bank, N. A. is a wholly owned subsidiary of Evans Bancorp, a publicly traded financial services company [NYSE American: EVBN]. Evans Bank, with $1.5B in assets and $1.3B in deposits (2019), provides full-service community bank services through its 15 financial centers throughout Western New York.
The Challenge
Given the bank's steady growth, Evans realized that it needed to increase its employee base and consider its facility and space needs in order to meet its client growth targets. Evans Bank previous corporate headquarters was located in Hamburg, New York, with additional off-site information technology and client service locations in the southern suburbs of Buffalo, New York. With employees located in three differenct facilities, there were logistic challenges and inefficiencies.
Our Process
Comvest Real Estate Management was utilized as Evans' representative during the site selection due diligence phase to manage vendors for property inspections, floor plan layouts, and budgeting. This allowed Evans to maintain confidentiality in the marketplace until a final decision could be made. Evan's engaged Comvest Real Estate Management to guide senior management through the renovations and build out of their new corporate headquarters.
The Solution
The Comvest team worked with Evans Bank's senior management throughout the project on the following:
• Creation and distribution of the architectural RFP
• Selection and oversight of the architect
• Design and layout of space
• Oversight of the general contractor and subcontractors
• Review of the furniture bid packages
• Review of the furniture layout; floor plan options; and assistance with furniture procurement
• Oversight of the construction and build out of the new space; review construction drawings; finish selections; and supply value engineering ideas
• Submittals and RFI's as needed
• Representation at construction meetings
• Oversight of the move management process
• Creation and distribution of the RFP for moving services
• Coordination of move logistics internally and coordinating the logistics with the move contractor
• Development of a move guide for the employees
• Management and oversight of the physical move from three locations to the new corporate headquarters
The Results
Once the renovations were completed, Evans Bank moved into a building that met all of the established criteria for the financial institution to carry out its strategic business plan and create a workspace for their employees that promotes efficiency and productivity.
© 2021 Comvest Real Estate Management. All rights reserved.